Body and Nutrition
Introduction to nutrition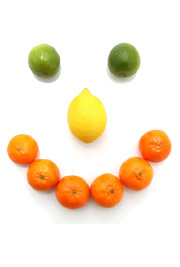 Nutrition is defined as the processes by which an animal or plant takes in and utilises food substances. Essential nutrients include protein, carbohydrate, fat, vitamins, minerals and electrolytes. Normally, 85% of daily energy use is from fat and carbohydrates and 15% from protein. In humans, nutrition is mainly achieved through the process of putting foods into our mouths, chewing and swallowing it. The required amounts of the essential nutrients differ by age and the state of the body, for example: physical activity, diseases present (e.g. prostate cancer, breast cancer or weakened bones – known as osteoporosis), medications, pregnancy and lactation.

Why is nutrition important?
Nutrition is essential for growth and development, health and wellbeing. Eating a healthy diet contributes to preventing future illness and improving quality and length of life. Your nutritional status is the state of your health as determined by what you eat. There are several ways of assessing nutritional status, including anthropometric (i.e. physical body measurement), food intake and biochemical measurement.
Body fat distribution and health risk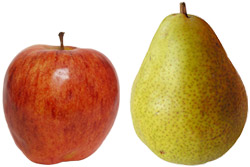 A person's waist circumference is a better predictor of health risk than BMI. Having fat around the abdomen or a 'pot belly', regardless of your body size, means you are more likely to develop certain obesity-related health conditions. Fat predominantly deposited around the hips and buttocks doesn't appear to have the same risk. Men, in particular, often deposit weight in the waist region.
Studies have shown that the distribution of body fat is associated with an increased prevalence of diabetes, hypertension, high cholesterol and cardiovascular disease.
Generally, the association between health risks and body fat distribution is as follows:
Least risk – slim (no pot belly);
Moderate risk – overweight with no pot belly;
Moderate to high risk – slim with pot belly;
High risk – overweight with pot belly.

Waist circumference and health risks
Waist circumference can be used to indicate health risk.
For men:
94 cm or more – increased risk;
102 cm or more – substantially increased risk.
For women:
80 cm or more – increased risk;
88 cm or more – substantially increased risk.
Being physically active, avoiding smoking and eating unsaturated fat instead of saturated fat have been shown to decrease the risk of developing abdominal obesity.